Once children reach secondary school, they may not have the time to attend sewing classes every week but still want to make lovely items for home and to wear.  weSew offers monthly workshops consisting of two sewing Wednesdays – one to start the project and the following one to complete it.
Each workshop costs £30 and this includes tuition and all fabrics. Participants can also take home a project bundle containing everything they need to re-create the activity at home.
Wednesdays 5.15pm – 7.15pm.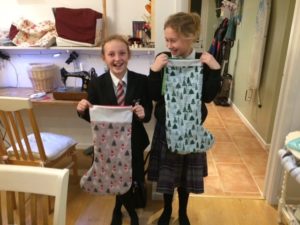 Dates for Spring 2019 are:
Spring 1 (16th & 23rd Jan 2019) – Learn basic dress making by making PJ bottoms or a circular skirt.
Spring 2 (27th Feb & 6th Mar 2019) – learn how to make and insert a wooden frame to create a folding storage 'basket'.